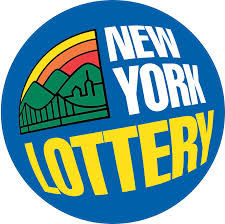 A lucky person bought a winning Take 5 New York lottery ticket worth $55,981 at Me Old Mans News at 57 N. Division St. in Auburn.
The winning ticket was purchased for the Nov. 2 Take 5 game. The winner has one year to claim their prize.
The winning numbers for the Nov. 2 Take 5 game were: 10-12-14-24-38.
To win the Take 5 top prize, all five numbers had to match; 184 players who matched four of the five numbers each won $456.
In a statement, the New York Lottery encourages those who purchased a ticket to check them again.
Winners may claim tickets at any one of the lottery's Customer Service Centers statewide, including the Syracuse office, at Deys Centennial Building, 401 S. Salina St., Syracuse. To learn more on how to redeem a prize, go to nylottery.ny.gov.
http://auburnpub.com/onlyinprint/briefs/unknown-auburn-lottery-winner-could-claim-nearly/article_c720737f-8b1b-5274-80e2-a727a02d0995.html