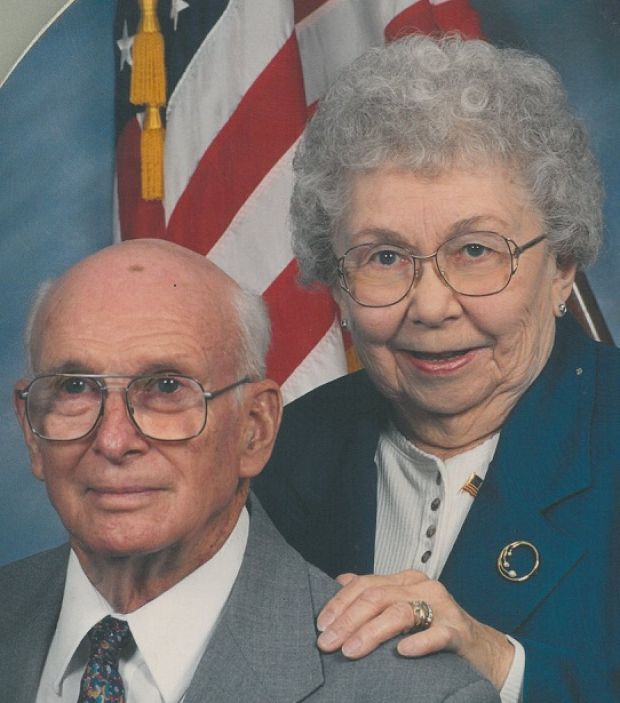 WEEDSPORT | Harold Sturgis, 93, of North Seneca Street, Weedsport, passed away Monday, Dec. 15, 2014 at Auburn Community Hospital.
He was the son of Fred G. Sturgis and Walda A. Leaman Sturgis. Born in Cato on July 31, 1921, he was a graduate of Weedsport Central High School. Harold proudly served his country with the U.S. Army Air Corps as an air plane mechanic during World War II. For many years, he operated a dairy farm on Mills Road in Weedsport. He was also employed as an insurance agent with Mid State Mutual, and a member of Cayuga County Farm Bureau, where he had served as president.
Mr. Sturgis was very involved within his community. He was a life member of the Old Brutus Historical Society; he had served on the Town of Brutus Planning Board, and he was a member of the Clark Heck Post 568 of the American Legion. He was a dedicated member of the Weedsport First Presbyterian Church, where he had served as a Church Elder.
Harold is survived by his two children, Linda Willis and her husband, Roger, of Weedsport, and Roger G. Sturgis, of Tennessee; 11 grandchildren; four great-grandchildren.
With his passing, Harold was reunited with his wife of 70 years, Eleanor Barber Sturgis, who predeceased him on Oct. 25 of this year, and his dear grandson, Eric Willis, who also passed this year.
Funeral services will be held at 11 a.m. Monday at White Chapel Funeral Home, 2719 Erie Drive, Weedsport. A spring burial will be in Weedsport Rural Cemetery. Friends are invited to call on the family from 4 to 7 p.m. Sunday at White Chapel.
In lieu of flowers, contributions in memory of Mr. Harold Sturgis may be made to Aurora of Central New York, 518 James St., Syracuse, NY 13203, or the Weedsport First Presbyterian Church, or the Weedsport Fire Department Ambulance Fund.
http://auburnpub.com/obits/harold-sturgis/article_954e1463-ff93-54dc-ab8f-69af1b94ede6.html